Day centre team deliver their 10,000th meal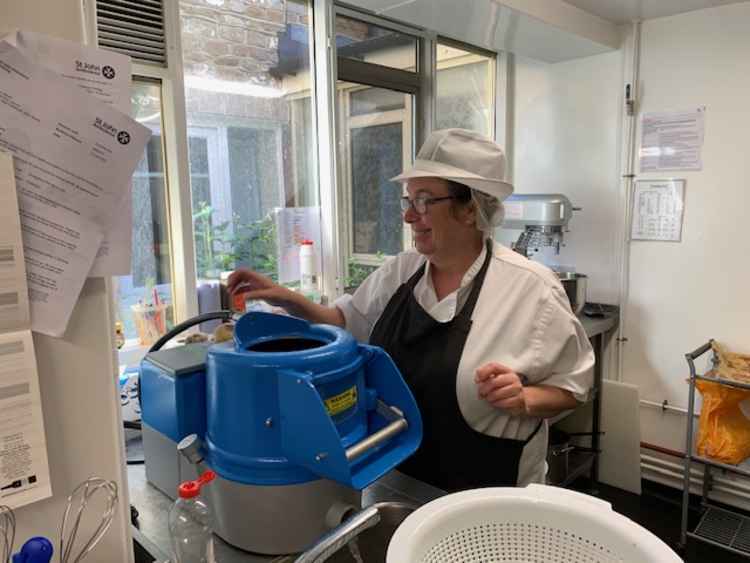 Hard at work in the kitchen.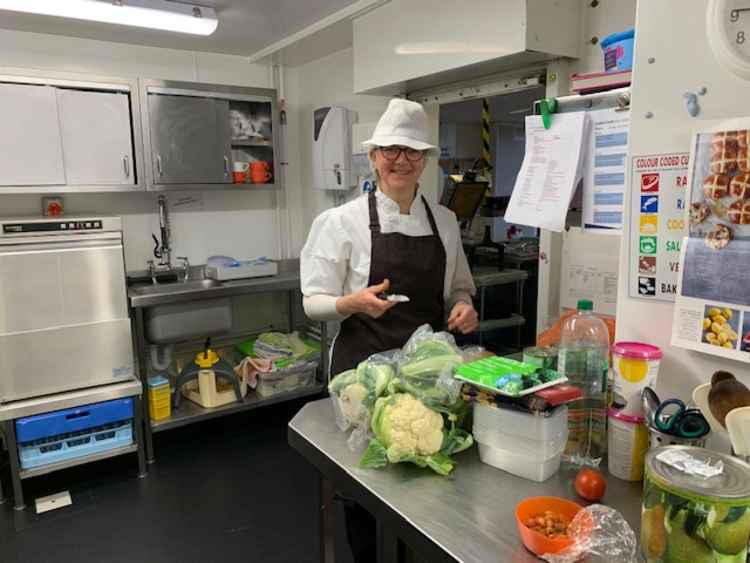 Prepping for the day's meals starts at 8.30am each day.
Throughout the three lockdowns, elderly people across the area have enjoyed a welcome hot midday meal every weekday, thanks to the staff and volunteers at Farncombe Day Centre.
Two days after the country shut down last March 21st, the centre's kitchens were humming again as the centre restarted its daily hot meal service. In July the team took over the community meals service - and last week delivered their 10,000th meal. The lucky recipient got that day's dinner free to celebrate.
The hot lunches - with pudding - are prepared in the centre's kitchens each day and delivered around the area in insulated boxes to keep them warm.
The team put together around 50 to 60 meals each day - as well as running a hugely popular sideline selling bacon rolls each weekday morning. Items on the menu include roasts, curry, quiche, fish and chips, spaghetti bolognese and shepherd's pie. Desserts include lemon meringue pie, trifle, ginger sponge and fruit with custard. The meals cost £6.50 each and need to be booked by calling the centre on 01483 426685.
"We started out with around 20 people using the community meals service, but now the numbers are rocketing," said centre manager Annette Clarke.
She says the last year has been a huge amount of hard work, but she is proud of her team - and looking forward to welcoming visitors back to the centre once restrictions are lifted next month.
The chiropody service stayed open throughout all three lockdowns, while the hairdresser reopened last week in line with other shops and services.
Reopening.
"We are planning to reopen next month, but we can't give a definite date yet, and when we do open we will be subject to Covid restrictions," Annette told Godalming Nub News.
But once open, the centre will again be offering hot meals, tea, coffee and home-made cake, although visitors will need to book a table in advance.
The ever-popular bingo sessions will also make a comeback, and the team have plans to run arts and crafts as well as musical exercise sessions.
Annette is also full of praise for the Godalming Community Store, which has supplied ingredients over the past year, as well as Godalming and Waverley councils, who have been unwavering in their support.
"Families have told me this lockdown has been really hard on their relatives," she said. "We've all really missed them, and we're looking forward like crazy to having them back."
You can contact the centre by calling 01483 42665. Visit their Facebook page here.